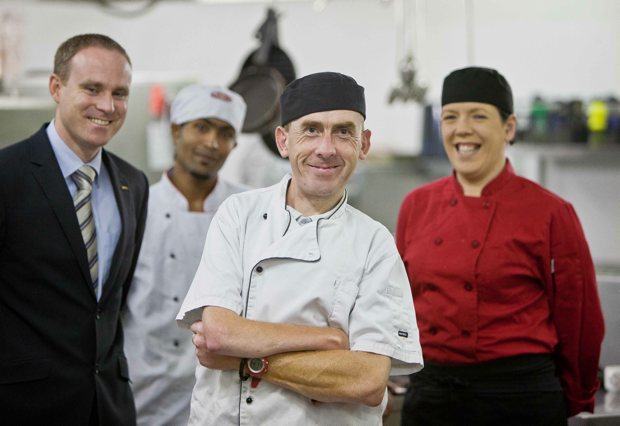 Our Employment Facilitators work with people on a one to one basis.  All of our facilitators work with a capped figure of 25 clients at any one time.  Each facilitator has their own designated area of the county.   They will bring clients through an in-depth "Needs Assessment" before they will begin to look for work on their behalf.  Needs assessment involves:
Building a working relationship of mutual trust with clients

Identifying barriers, obstacles and appropriate reasonable accommodations. 

Helping people to identify their skills and abilities. 

Preparing CV, references etc

Matching the person's skills to suitable jobs and developing an Action Plan for Job Sourcing.  
When the assessment is carried out and completed the facilitator will then network with potential employers. The facilitator when calling to your business will
Give you some background information on us

Will give you some general information about the job type they are trying to source for the individual

They will tell you what the skills, abilities, of the individual are and if there are any special requirements for the person in the workplace that may require reasonable accommodation

If you are not interested or don't have a vacancy the facilitator will thank you for your time

If you would like to provide a work opportunity for someone, but are not in a position to do so, they will arrange to review the situation with you at some time in the future

If you would like to give someone an opportunity and you have a current vacancy, we can provide you with a CV or a sample of CV's.  If you see some potential candidates the facilitator can link with the individual and set up interview dates

The facilitator can attend the interview to support both parties if required

If you would like to offer the candidate a vacancy after interview the facilitator can assist with contacting referee's, negotiating terms and conditions of employment, provide agreed support to both the employer and the new employee

When the person starts work the facilitator is available to attend induction training, and they are also available to provide on the job training if required

They can assist with accessing FAS grants and supports for employers listed in the Employment Grants and Supports section (link to Fas Grants page)